Judges
Pup Dodger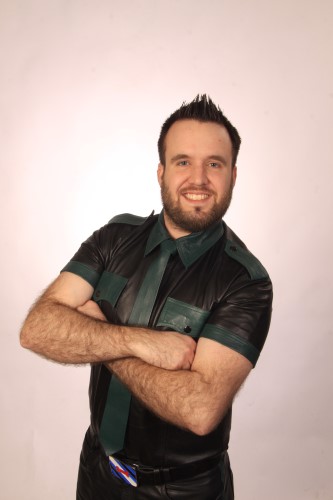 Pup Dodger is current IPTC International Puppy 2017/2018 and has been a member of the pup community since 2013. He is a playful German shepherd service puppy. Dodger is a huge advocate for mental health awareness and believes that we should not let our mental illness or infirmities define who we are. He has worked with the National Leather Associations Domestic Violence Project and the National Association for Mental Illness to raise funds to assist those in need. He has sat on panels discussing mental health in the puppy play community and has taught puppy play classes in his local community.
Dodger enjoys using others as fire hydrants, getting down on all fours and romping with the other pups, chasing squirrels and cuddles, ALL THE CUDDLES!!
Dodger is a member of the Titan's of the Midwest and North Star Kennel Club. His hobbies including going for long walkies on a leash (he tends to wander), reading, watch horror films, time with friends and spending time with his bio dogs Maxine and Webster.
---
slave adeena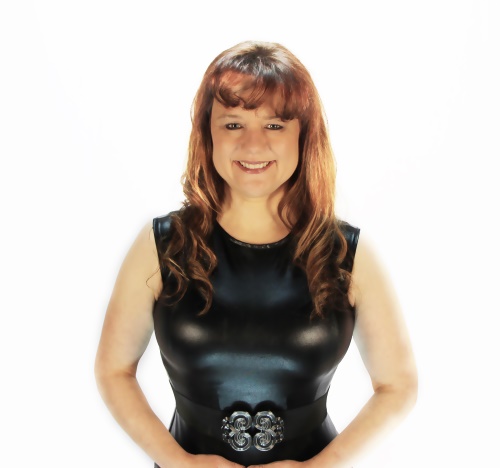 slave adeena started her journey over... now a lady never tells her age!  The calling through the slave path grew her passion for protocol, rituals and the building of authority exchange relationships.  She served in a Master/slave relationship for six years and has served two Trainers.
slave adeena has grown in her slave and Leather path.  This has led her to serve in a variety of ways. She is the current 2017 International Person of Leather and was the 2015 - 2016 Heartland Person of Leather.  She is a full member of Blue Max C.C.  St. Louis.  She was the founder and executive producer for Show Me Leather 2015-2016.. She has presented at various BDSM clubs and conventions throughout the United States.  slave adeena continues to grow with each encounter and is always looking for ways to cross lines- and build communities.
---
Sir Nate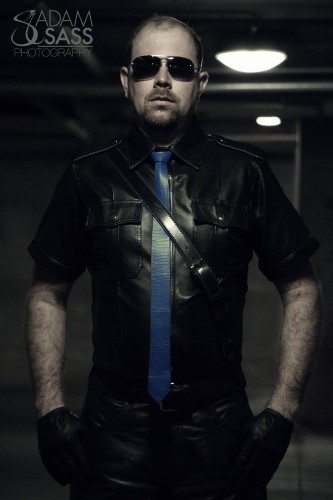 Three years ago, Sir Nate came out as a Handler, Sir, and avid kinkster. Originally from Northern Illinois, he has made Madison Wisconsin his home for the last eight years and is proud to serve the Wisconsin pup community. He has been involved in various non-profit organizations for the last fourteen years and is eager to use his experience serving the pup community. He spearheaded efforts in organizing Wisconsin's first pup group and currently serves as president of the organization. He formerly played for from the Madison Minotaurs (International Gay Rugby team) and is also an associate member of the Chicago Puppy Patrol.
Sir Nate is a postdoctoral researcher at the University of Wisconsin Madison, specializing in drug development for infectious disease, and uses his professional knowledge to lecture at schools and kink events on HIV, STI's and creating a stigma free society. He also represents LGBTQ+ postdocs on the University of Wisconsin's GLBTQ Shared Governance committee and on the UW Postdoctoral Association Diversity and Inclusion committee.
Sir Nate was 2016 Mr. Wisconsin Leather first runner up and is proud to serve the community as this year's (2018) Great Lakes Trainer! He has a deep love for puppies (and other pets) and is incredibly proud of his extended kink family and collared pups who remind him every day that the loyalty of a loving pup is among the noblest gifts one can receive.
---
Daddy John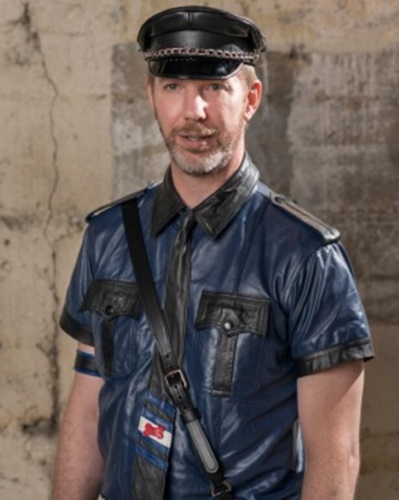 Daddy John is an active member of the Chicago, regional and national puppy and handler community/leather community and AB/DL community. As an advocate for unity amongst fetishes and active in the fetish community since 1989, his largest current focus is advocating for suicide prevention and awareness within the kink community. He has facilitated many pup, trainer/handler, Little and AB/DL seminars as well as seminars on mental health safety and head space. A member of the American Foundation for Suicide Prevention and co-founder of the Inter-Fetish Coalition of Suicide Prevention and Awareness (IFCSPA) he has organized fundraisers and raised thousands of dollars towards this cause. Daddy John was the first Great Lakes Trainer title holder and held the title for 2 years (2016 & 2017). He is a member of the Chicago Puppy Patrol, International Puppy Club, Chicago Area Gear Enthusiast, Chicago Age Players, Chicago AB/DL's, Titans of the Midwest, Clooless's Sanctuary for Wayward Boys and Great Lakes Bears. In the Puppy community he is recognized as an Owner, Handler and Trainer.
Daddy John enjoys spending time with his pup and partner of 8 years (Scout), their pup Xeno and is an avid gamer and loves to cook.
---
Pup Kaine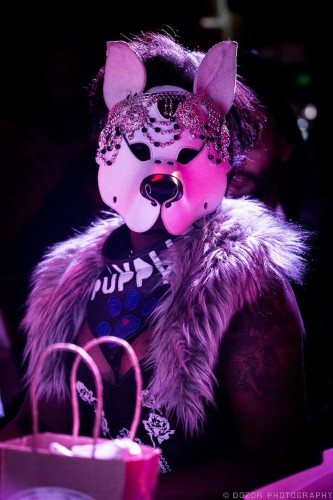 Pup Kaine has been in the Puppy Play and DD/LG community for 2 years now and loves to spend her time educating those either new to the scene or those who are just curious! She is the co-founder of Ohio Pups and Handlers(OH-PAH), Ohio Valley Puppy 2016, 1st Runner Up Tri-State Puppy, and a Burlesque dancer with Sex Kitten Purlesque. As a performer, she has graced the stages of the Ohio Lesbian Festival, TRAUMA, Cleveland Puppy Contest, and weekly shows in her city of Columbus.She has taught many Pet Play 101 panels and has sat in on plenty herself because one can never learn too much.
---
Pup Skorpio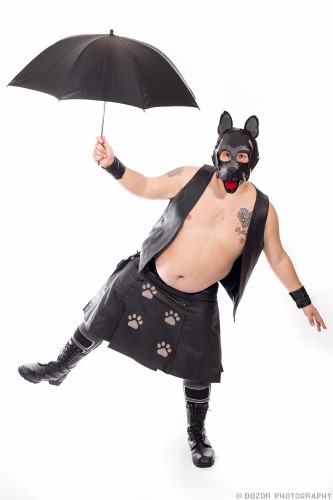 Pup Skorpio (a.k.a. Shelby) is a fun-loving pup who enjoys having a good time with anyone and everyone. He has been active in the puppy and leather community for almost 4 years now and travels around wherever he can, promoting love and acceptance for everyone. He has served as Tri-State Pup 2016, Kentucky Bourbon Cub 2015 and was also the first Bluegrass Leather Pup 2016 for Kentucky. His favorite fetishes include bondage, watersports, and other things that make a great time! When he's not on his knees selling raffle tickets or selling jello shots at fundraiser functions, he enjoys hanging out with friends, going to movies, and a good party where Shelby can drink her juice!
---
Mactep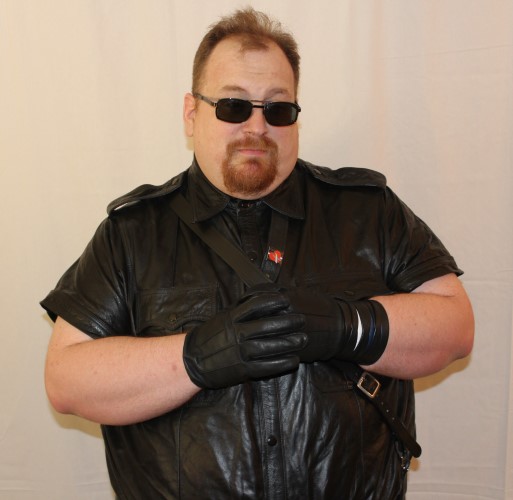 A creative deviant, sadist, teacher and Leatherman living in West Lafayette, IN; Mactep, has been in the lifestyle for the last twenty years and has a passion for teaching others. His favored implements are floggers, canes, and perverting the unusual items for dungeon use. He is active in the Great Lakes Region of the country, where he was proud to serve as Mr. Great Lakes Olympus Leather 2015/2016, a previous executive board member with the former National Leather Association Indianapolis chapter, and previous board member with Lafayette Alternative Lifestyles in Lafayette, Indiana. He is also the current director/founding member of MAsT: Tippecanoe, President of Crossroads Leather, and head of House Grumblebear. He is also typically found helping with contests he is not running in, teaching at local and regional events, and spearheading the Indiana Contest Preparation class. He can also be found around bourbon and cigars. Of all the titles and accomplishments on his resume; he is proudest of two things, his girl in service; Kinzy and to be called husband and Master to a certain pain in the ass who is known as Rhee.