These are the event staff that worked tirelessly (and for free!) to bring you Indiana Pup & Trainer! Without these passionate people, this contest would not happen!
Producer - pup Spaz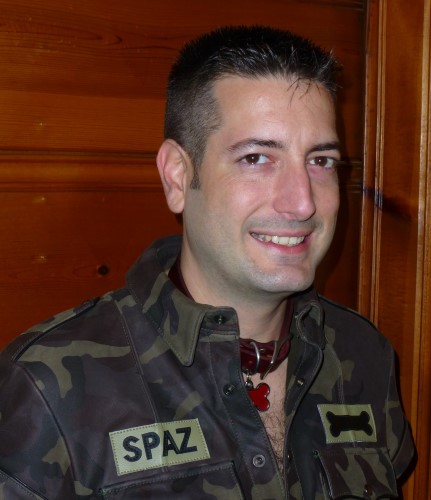 The Producer is the driving force behind the contest - they are the ultimate decision maker. They decide when, where, what and who is involved with the contest and are mostly behind the scenes greasing the wheels to ensure and exciting and fruitful event.
Pup Spaz is from Indianapolis, Indiana and has identified as a leather pup since 2009. Spaz can frequently be seen and heard around the community shooting pool and chasing squirrels, however Spaz now spends much of his free time traveling, educating and encouraging other pups and pup groups. Pup Spaz founded and is head instigator of Indy PAH, a regional pup group representing Indianapolis and greater state area, providing a social group with events for local pups to learn, play and share experiences with their community. Indy PAH was honored to be awarded Tri-State leather's Community Service Award for 2015. Spaz is also the owner / producer of the Indiana Pup and Trainer Contest and closely relates to the Mr. Friendly mission to end HIV stigma and is a PrEP advocate. Spaz was proud to be awarded and represent the first Tri-State pup title in 2014/15 and continues to share his unique personality and enthusiasm with his leather community.
---
Den Daddy - Dennis Wood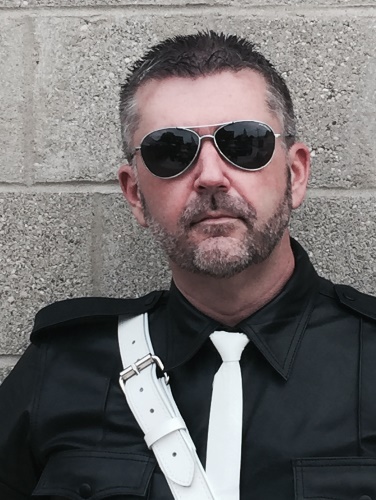 Like many other contests, we have a person assigned to chaperone our contestants, and help take care of any last minute issues. The Den Daddy will be there to assist the contestants in getting where they need to be when they need to be there, wearing what they need to wear, as well as providing last minute advice and behind-the-scenes support to those competing.
From that fateful night when he dared to put aside his body issues and take his shirt off to enter code night upstairs at the 501 over 10 years ago, Dennis has come a long way in his journey. Wide eyed inexperience has given way to a passion for educating, challenging perceptions, and local charities. A loud "WOOF!" from a Pup named Spaz introduced him to the puppy world a few years ago at CLAW, he has since served as Mr. Tri-State Leather 2013 finishing in the top 20 at IML, and has returned each year to aid the IML contestants on their journey as a contestant handler. .
Dennis is a member of the Titans of the Midwest, Mama's Family (Mama's Leather Heart of Ohio), and the ISQCCBE (Imperial Court of Cincinnati) where he holds the title of Prince Ultima to the House of Acceptance. He is very proud to have been a part of the birth of Indy-PAH as co-host of their first bar night, and is extremely honored to serve as Den Daddy for the Indiana Puppy Contest and always looks forward to his most cherished roles of friend, mentor, family member, pet-parent, and partner.
---
Volunteer Coordinators
The Volunteer coordinator oversees making sure all volunteer positions are well defined and filled, along with troubleshooting any staffing issues before and during the contest. This position ensures the contest runs smoothly making sure all volunteers are where they need to be when they need to be there!
boy Johnathan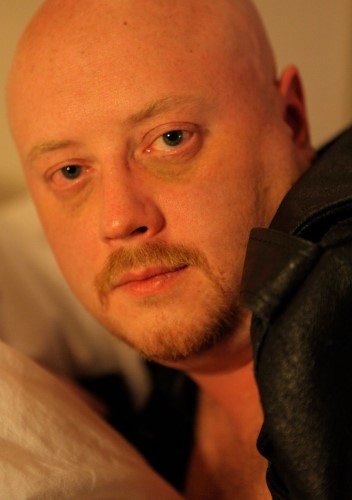 Residing in the beautiful city of Louisville, Kentucky by the way of Central Kentucky where he began his BDSM and leather journey. As an active member in both the Louisville, Lexington and Cincinnati kink communities, he regularly attends and participates with GLLA, Mr. Bluegrass Leather, Bluegrass Leather Pride, CLAW, Tri-State Leather and NAB. He has served as Co-producer for Mr. Crossings Leather, den boy & Bluegrass Leather and also celebrated his 7th year as den boy for GLLA. boy Johnathan was recently honored by Ms. Kendra with an appointment to the GLLA Board of Directors as Contest Coordinator. He is also founding board member for Mr. Friendly - Team Louisville and a member of Kentucky Leather Brotherhood. boy Johnathan enjoys spending his free time with his leather family and friends or curled up on the couch with his sexy beau. Other past times that he enjoys are fine bourbons, cigars, cooking, and serving his community. And there is the occasional enjoyment of being tied up and used. He is an avid reader of gay erotica, a bit of a pain junkie and a tattoo enthusiast. He is always on the look out to learn more… and don't be scared, he doesn't bite much....
Chris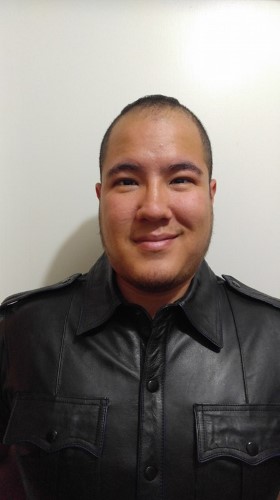 Chris is boy Johnathan's partner and is assisting with the volunteer cordination.
---
Tallymasters
The tallymaster(s) are responsible for the accurate tabulation of contestants scores, and are a line of defence to ensuring the integrety of the contest. They are also the first to know who the winners are...
pup Spike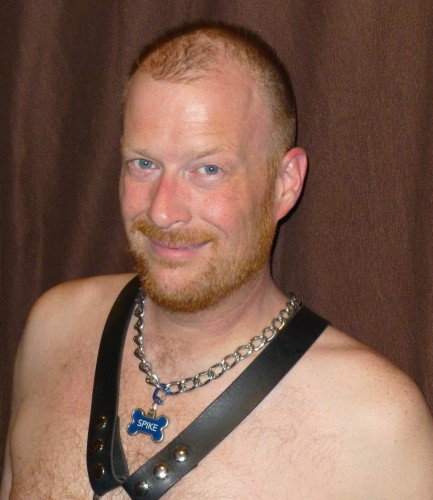 Spike co-founded Indy PAH, who's a good boy?!
pup Princess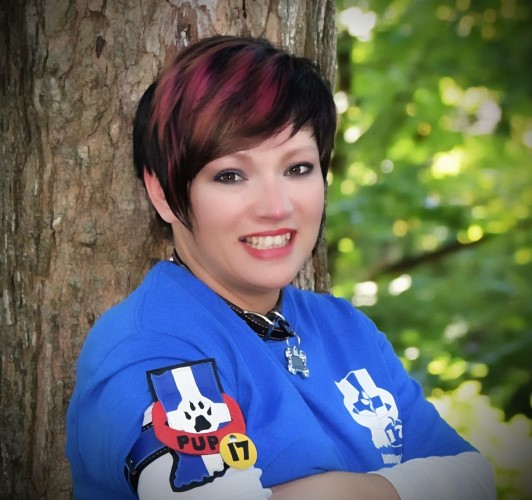 Pup Princess (aka Dani) started her life in the swinger / poly community at age 20. From there she found the Kink / leather community in 2012 and knew she had finally found her home. Even though that first home bar, the 501 Eagle is gone, it's still lives on in her heart. She currently holds the title as the very first Indiana puppy 2017 and is a proud pack-mate of Spaz Pack in Indianapolis. Prior to and after winning her title, she has been traveling all over the Tri-State area attending events. Her signature bark A.R.F stands for acceptance, respect, and friendship within the Pup and LGBTQ communities. And even though she does naughty things from time to time, Daddy still calls her a good girl!
---
Judges Pup - pup Jaxon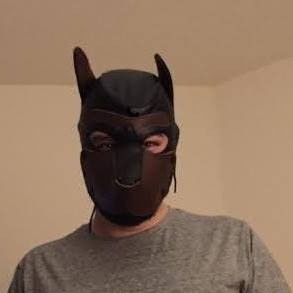 The Judges pup services the needs of the judges and tallymasters during the contest, collecting scores, getting drinks, and helping keep the judges focused on judging!
---
Dungeon Master - Jay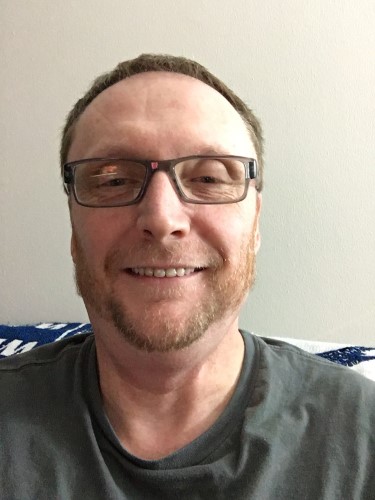 The Dungeon Master is a title often reserved for play parties by insuring that all play is safe and consentual. Indiana Pup & Trainer Contest is being held in a venue that encourages play, so the Dungeon Master will be overseeing the well being of those that participate!
I have been a member of the Indianapolis community since 2012. I am currently President of IMAS, Vice President of Crossroads Leather Club, a member of MaST Indianapolis and MaST Tippecanoe. I have four the last four years also served as the Dungeon Master for IMAS at the twice yearly open parties. I have also been teaching DMing 101 this year.
---
Emcee - Sir Jason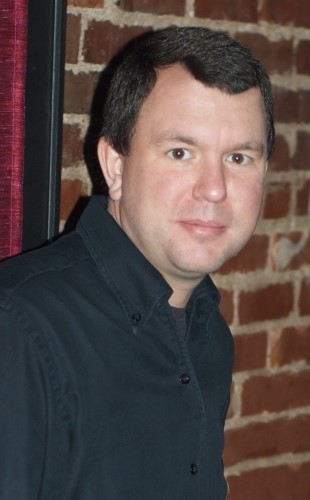 The Emcee is the master of ceremonies during the on-stage portion of the contest, enguaging the audience and providing continuity to the stage presentations.
Sir Jason has been involved in the Leather and BDSM communities for more than ten years. He became involved in the Indianapolis community co-producing a monthly fetish event. Sir Jason served on the Indiana Younger Kink (now the Indianapolis Kinky Society) Board of Directors, and was a drafter of the group's by-laws.
While Sir Jason takes the lifestyle seriously, he also believes it is important to have fun while pursuing whatever path one might currently be on in life. Sir Jason has a passion for learning new skills and teaching others. He has given presentations ranging from BDSM 101 to blood play and artistic cutting.
Sir Jason holds the title of Mr Great Lakes Olympus Leather 2010 and is the Senior Dungeon Coordinator for GLLA.
---
ASL Interpreters
American Sign Language Interpreters provide communication access to the Deaf community to allow inclusion in the contest and its activities.
Matt Cowens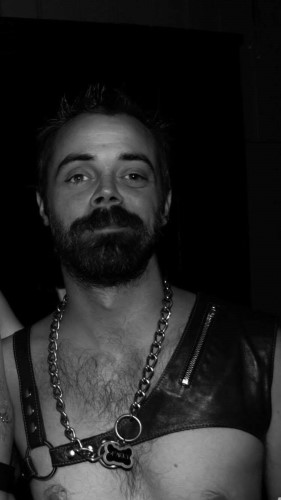 Involved in the Cincinnati Leather community since 2012 and recent graduate as an Interpreter of Sign Language. His journey into the Leather Lifestyle coincided with his journey into American Sign Language, which spurred a passion to combine the two. Since becoming more comfortable in the shared space of his kinky and vanilla lives, he has worked to ensure equal access to communication at all Leather events that he has become associated with.
Darin
---
Event Photographer - Tom Fleetwood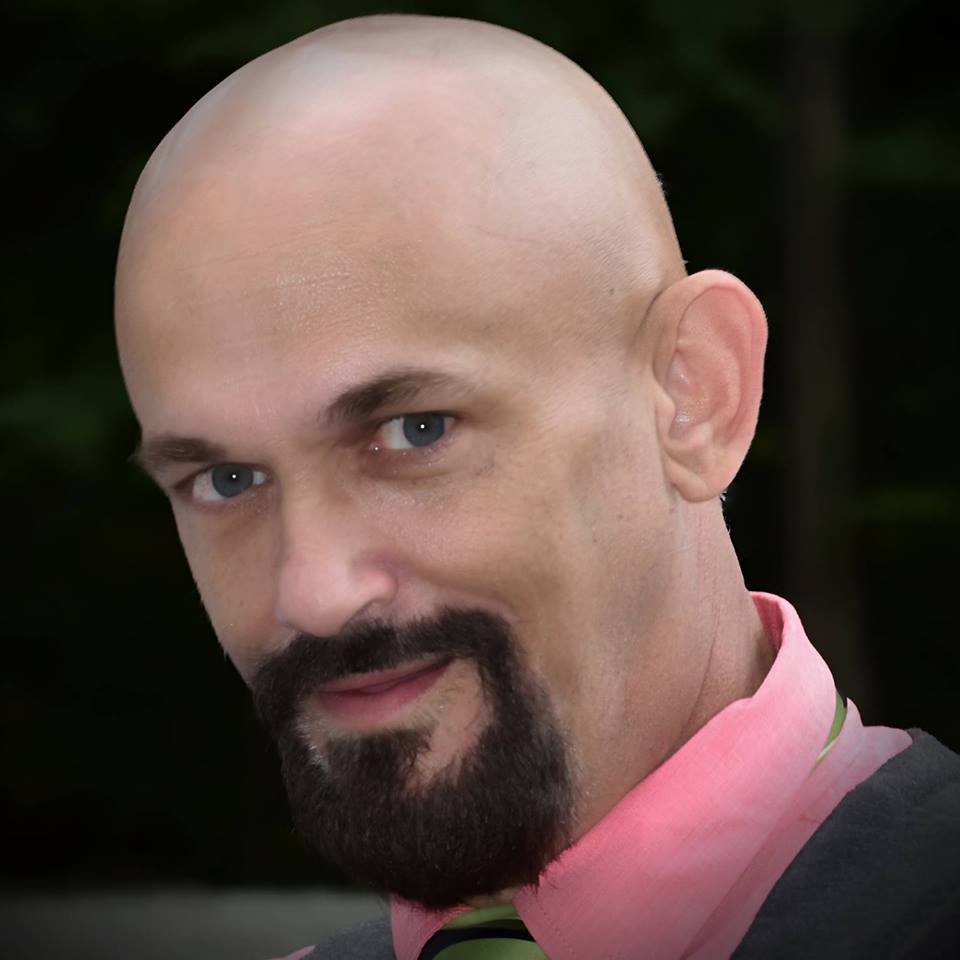 The event photographer is responsible for documenting the event visually for postairity.
---
Head Boot Black - Gary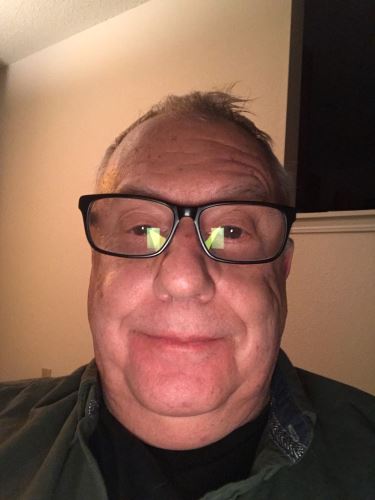 The Head Boot Black is in charge of coordinating all bootblacks that are offering their services at the event, and usually will be blacking themselves!