These are the event staff that worked tirelessly (and for free!) to bring you Indiana Pup & Trainer! Without these passionate people, this contest would not happen!
Producer - pup Spaz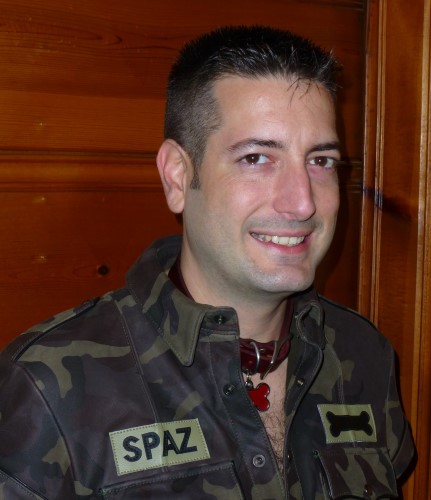 The Producer is the driving force behind the contest - they are the ultimate decision maker. They decide when, where, what and who is involved with the contest and are mostly behind the scenes greasing the wheels to ensure and exciting and fruitful event.
Pup Spaz is from Indianapolis, Indiana and has identified as a leather pup since 2009. Spaz can frequently be seen and heard around the community shooting pool and chasing squirrels, however Spaz now spends much of his free time traveling, educating and encouraging other pups and pup groups. Pup Spaz founded and is head instigator of Indy PAH, a regional pup group representing Indianapolis and greater state area, providing a social group with events for local pups to learn, play and share experiences with their community. Indy PAH was honored to be awarded Tri-State leather's Community Service Award for 2015. Spaz is also the owner / producer of the Indiana Pup and Trainer Contest and closely relates to the Mr. Friendly mission to end HIV stigma and is a PrEP advocate. Spaz was proud to be awarded and represent the first Tri-State pup title in 2014/15 and continues to share his unique personality and enthusiasm with his leather community.
---
Den Daddy - Dennis Wood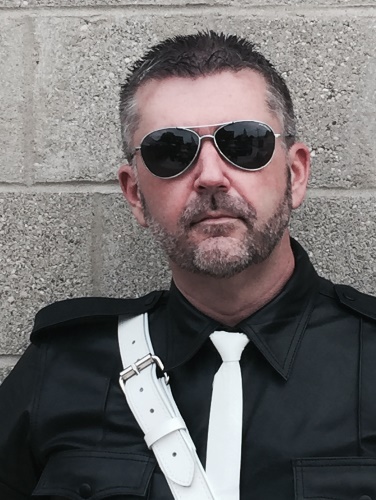 Like many other contests, we have a person assigned to chaperone our contestants, and help take care of any last minute issues. The Den Daddy will be there to assist the contestants in getting where they need to be when they need to be there, wearing what they need to wear, as well as providing last minute advice and behind-the-scenes support to those competing.
From that fateful night when he dared to put aside his body issues and take his shirt off to enter code night upstairs at the 501 over 10 years ago, Dennis has come a long way in his journey. Wide eyed inexperience has given way to a passion for educating, challenging perceptions, and local charities. A loud "WOOF!" from a Pup named Spaz introduced him to the puppy world a few years ago at CLAW, he has since served as Mr. Tri-State Leather 2013 finishing in the top 20 at IML, and has returned each year to aid the IML contestants on their journey as a contestant handler. .
Dennis is a member of the Titans of the Midwest, Mama's Family (Mama's Leather Heart of Ohio), and the ISQCCBE (Imperial Court of Cincinnati) where he holds the title of Prince Ultima to the House of Acceptance. He is very proud to have been a part of the birth of Indy-PAH as co-host of their first bar night, and is extremely honored to serve as Den Daddy for the Indiana Puppy Contest and always looks forward to his most cherished roles of friend, mentor, family member, pet-parent, and partner.
---
Volunteer Coordinators
The Volunteer coordinator oversees making sure all volunteer positions are well defined and filled, along with troubleshooting any staffing issues before and during the contest. This position ensures the contest runs smoothly making sure all volunteers are where they need to be when they need to be there!
boy Johnathan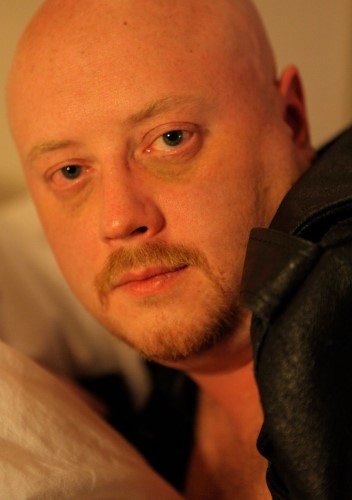 Residing in the beautiful city of Louisville, Kentucky by the way of Central Kentucky where he began his BDSM and leather journey. As an active member in both the Louisville, Lexington and Cincinnati kink communities, he regularly attends and participates with GLLA, Mr. Bluegrass Leather, Bluegrass Leather Pride, CLAW, Tri-State Leather and NAB. He has served as Co-producer for Mr. Crossings Leather, den boy & Bluegrass Leather and also celebrated his 7th year as den boy for GLLA. boy Johnathan was recently honored by Ms. Kendra with an appointment to the GLLA Board of Directors as Contest Coordinator. He is also founding board member for Mr. Friendly - Team Louisville and a member of Kentucky Leather Brotherhood. boy Johnathan enjoys spending his free time with his leather family and friends or curled up on the couch with his sexy beau. Other past times that he enjoys are fine bourbons, cigars, cooking, and serving his community. And there is the occasional enjoyment of being tied up and used. He is an avid reader of gay erotica, a bit of a pain junkie and a tattoo enthusiast. He is always on the look out to learn more… and don't be scared, he doesn't bite much....
Chris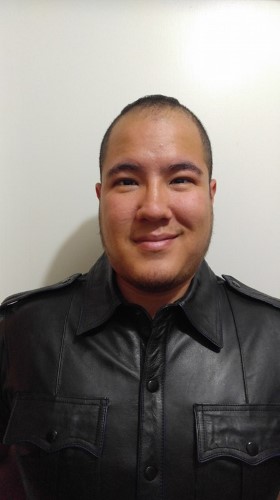 Chris is boy Johnathan's partner and is assisting with the volunteer cordination.
---
Kink-U Coordinator
The Kink-U coordinator works as the representative for the Titans of the Midwest to the producer and coordinates and schedules classes relivant to the event.
Michael Mactep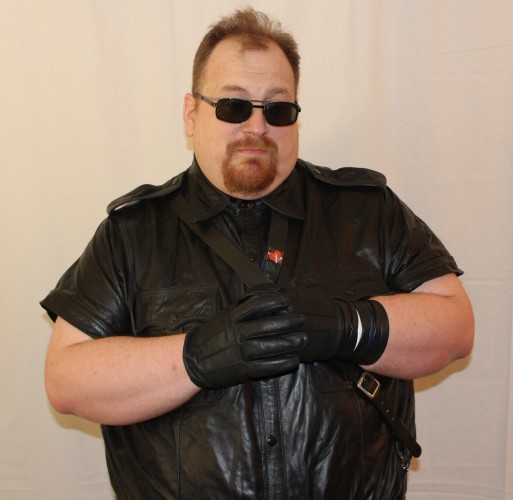 A creative deviant, sadist, teacher and Leatherman living in West Lafayette, IN; Mactep, has been in the lifestyle for the last twenty years and has a passion for teaching others. His favored implements are floggers, canes, and perverting the unusual items for dungeon use. He is active in the Great Lakes Region of the country, where he was proud to serve as Mr. Great Lakes Olympus Leather 2015/2016, a previous executive board member with the former National Leather Association Indianapolis chapter, and previous board member with Lafayette Alternative Lifestyles in Lafayette, Indiana. He is also the current director/founding member of MAsT: Tippecanoe, President of Crossroads Leather Club, and head of House Grumblebear. He is also typically found helping with contests he is not running in, teaching at local and regional events, and spearheading the Indiana Contest Preparation class. He can also be found around bourbon and cigars. Of all the titles and accomplishments on his resume; he is proudest of being Master to a certain pain in the ass who is known as Rhee.
---
Tallymasters
The tallymaster(s) are responsible for the accurate tabulation of contestants scores, and are a line of defence to ensuring the integrety of the contest. They are also the first to know who the winners are...
pup Spike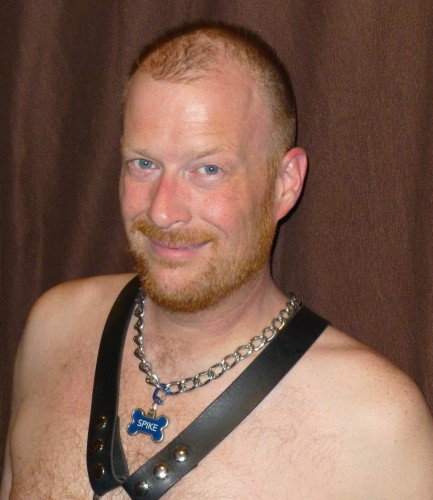 Spike co-founded Indy PAH, who's a good boy?!
pup Dragon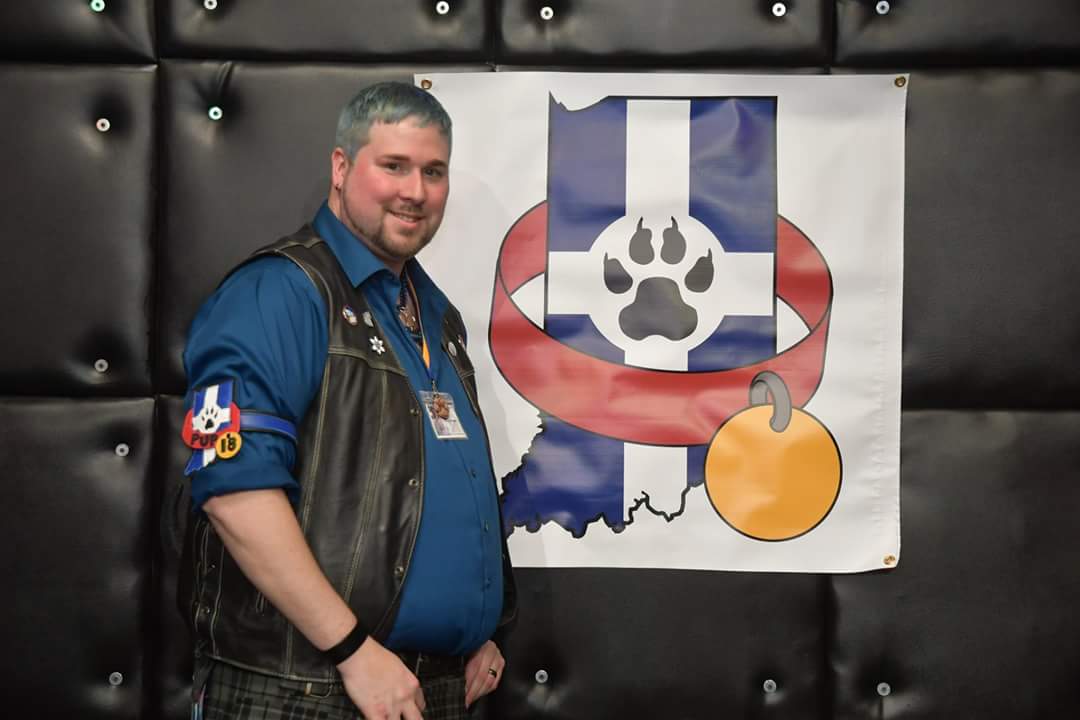 Dragon is a poly, bisexual, Husky pup with a love for Age Play, Mummification, Violet Wands, Sensory Deprivation and Cigar play. He entered the kink lifestyle six years ago, and found his place in the pup community. He enjoys giving service to his partner Sarah and House Awkward Turtle, his chosen family. He is proud to serve his community as Indiana Puppy 2018 and he is a member of MAsT Indianapolis and Indy PAH. At parties you will find him rough housing with other pups on the mats, or mummifying people and shocking them with his violet wand.
---
Judges Pup - pup Jaxon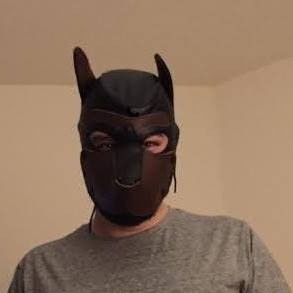 The Judges pup services the needs of the judges and tallymasters during the contest, collecting scores, getting drinks, and helping keep the judges focused on judging!
---
Dungeon Master - Jay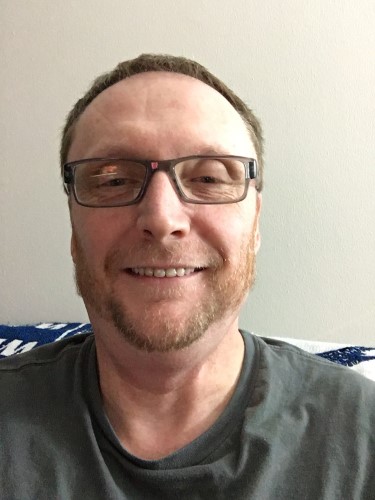 The Dungeon Master is a title often reserved for play parties by insuring that all play is safe and consentual. Indiana Pup & Trainer Contest is being held in a venue that encourages play, so the Dungeon Master will be overseeing the well being of those that participate!
I have been a member of the Indianapolis community since 2012. I am currently President of IMAS, Vice President of Crossroads Leather Club, a member of MaST Indianapolis and MaST Tippecanoe. I have four the last four years also served as the Dungeon Master for IMAS at the twice yearly open parties. I have also been teaching DMing 101 this year.
---
Emcee - Tugger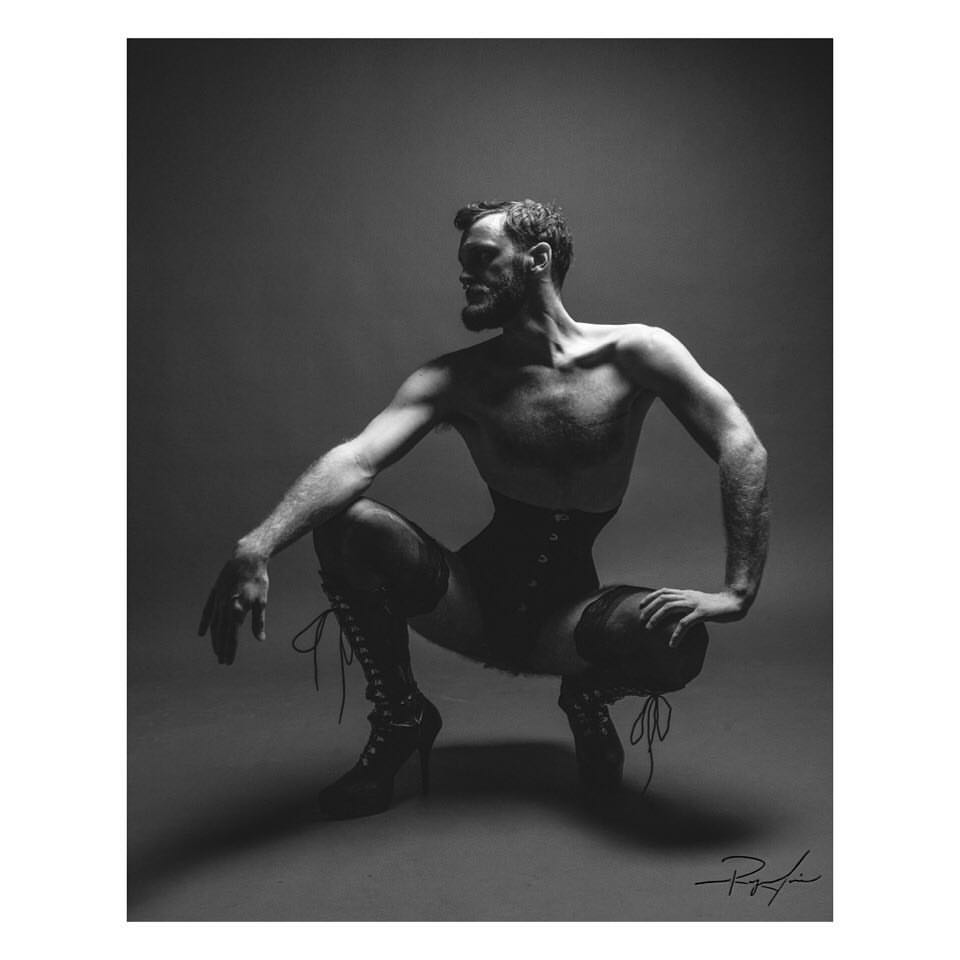 The Emcee is the master of ceremonies during the on-stage portion of the contest, enguaging the audience and providing continuity to the stage presentations.
Tugger is the definition of a lady on the streets but a freak in the sheets. With a long list of kinks; from high etiquette to fisting, a poodle dog can keep you guessing (he also knows how to get jlube out of fur). Originally born in Wichita, KS, he began his journey as an "old guard" trained submissive at the age of 20. Feeling the urge to find out more about himself and Leather, Tugger moved to the Valley of the Sun to find personal growth in both his personal and fetish lives. Phoenix readily provided both as well as membership of the Phoenix boys of Leather, Arizona Pups and Handlers, and the title of Mr Phoenix Leather 2015.
Tugger is the proud puppy of the 2015 International Mr Bootblack, Bamm-Bamm and recently moved to join him in Cincinnati; where he has since joined the Cincinnati Sisters and the Titans of the Midwest to follow through on his passion of teaching and learning from others. Beyond his cutting wit, he is known for pushing the envelope in the Leather community by blurring the lines of what makes a man a man in a new "avant guard" way.
---
ASL Interpreters
American Sign Language Interpreters provide communication access to the Deaf community to allow inclusion in the contest and its activities.
Matt Cowens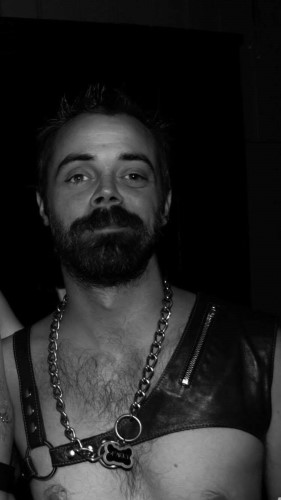 Involved in the Cincinnati Leather community since 2012 and recent graduate as an Interpreter of Sign Language. His journey into the Leather Lifestyle coincided with his journey into American Sign Language, which spurred a passion to combine the two. Since becoming more comfortable in the shared space of his kinky and vanilla lives, he has worked to ensure equal access to communication at all Leather events that he has become associated with.
---
DJ - Drittauge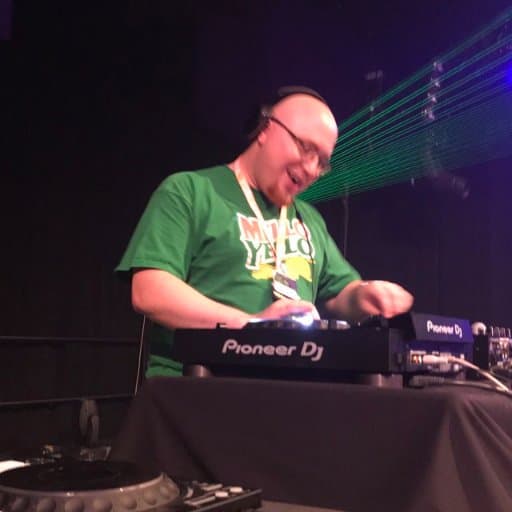 A Fort Wayne native now based in Chicago, Drittauge, known by day as Joseph Miller, has been DJing both in nightclubs including Fort Wayne's Babylon (now known as After Dark), at private events, parties, and conventions from Boston to Portland and everywhere in between. He prides himself as a champion of all things classic dance; house music and dance pop remixes from the 1980s to present day with a vast and ever growing collection of hard to find imports from the UK, mainland Europe, and beyond.
---
Event Photographer - Tom Fleetwood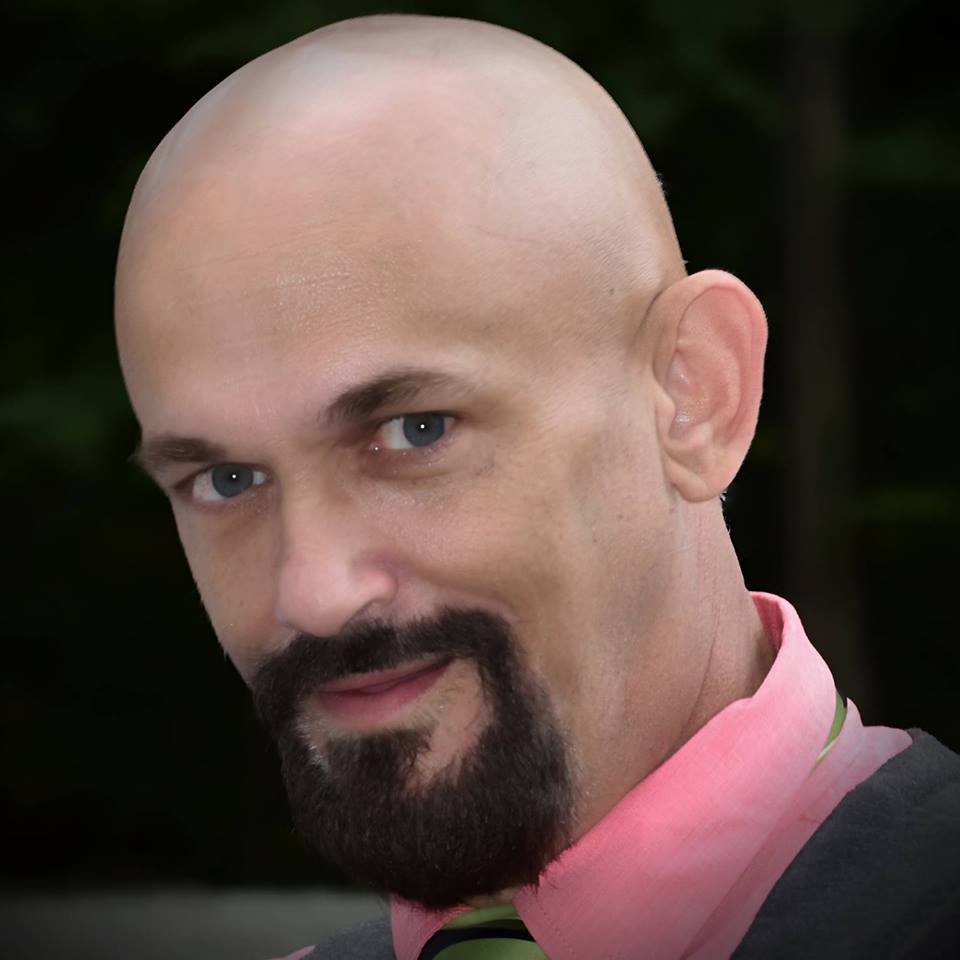 The event photographer is responsible for documenting the event visually for postairity.
---
Head Boot Black - boi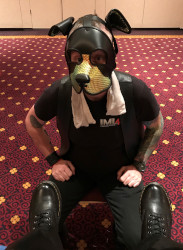 The Head Boot Black is in charge of coordinating all bootblacks that are offering their services at the event, and usually will be blacking themselves!
boi is a butch, genderqueer bootblack pup and spends his time between Louisville, KY and Chicago, IL. boi loves Jeeps, hunter green and MrBear. He's into older women, service and spit shines.
He has a passion for volunteering at community events and working a Bootblack stand any chance he gets. Since cracking his first can of polish he's been dedicated to learning not only the craft, but its historical importance as well. Being of service as a Bootblack allows him to create more connections, on and off the stand.
He regularly attends BootLabs and skill shares across the country and was honored to be part of the IML Shine Team in 2018. Look for him coming to a stand near you.