Indiana Pup & Trainer T-Shirts - $20.00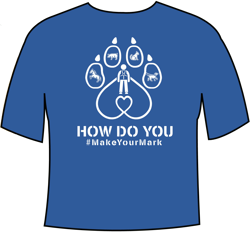 Three Blue Indiana Pup & Trainer T-Shirts, auctioned individually - this is a limited edition print, sizes Medium, Large and X-Large will be up for auction!

Puppy T-Sirt Collection - $60.00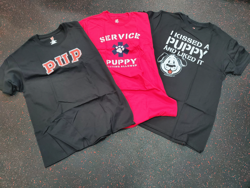 Set of three puppy T-Shirts, YOUR size (will exchange) from our sponsor Pup Gear USA!

Toolbox Gift Card - $50.00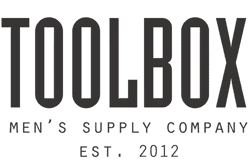 Toolbox is one of our favorite stores, located right on Mass Ave. in downtown Indy, it's the place to shop for your intimate male apparel!
1 Hour Massage - $70.00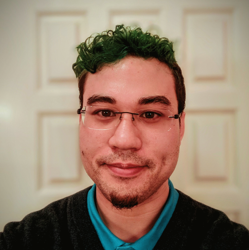 1 Hour Massage with Keith, a licensed massage therapist - travel to you in Indianapolis area as scheduled with Keith.
Two Tri-State Leather Weekend Passes - $100.00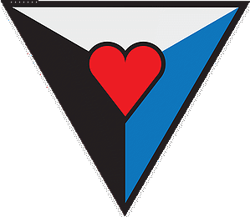 Held in November (exact date yet to be announced), Tri-State weekend package includes admission to all weekend events, Tri-State memorabilia, Saturday breakfast, cocktail parties and other surprises to be determined.
The primary purpose of Tri-State Leather*Pup*Rubber is to bring together the Leather /Kink, Rubber and Pup communities of Ohio, Indiana and Kentucky to promote a positive image of the Leather/BDSM/Fetish lifestyle, specifically in the Tri-State area. It brings together the leather communities in such a way as to exchange ideas, promote events, provide support and education to the leather clubs and groups within and outside the region. Our goals are: 1) To increase awareness about Tri-State Leather and its mission, 2) To educate those within and outside of the Leather/Kink Community about safer, consent based sex practices, 3) To raise monies for local, state and national organizations and or service providers that provide for the needs of the LGBTQ community and its supporters, 4) To generate funds for the Tri-State Contest Weekend
Two IPAHW Weekend Passes - $100.00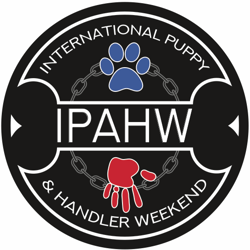 Held in Indianapolis, Indiana July 25-28 2019, International Puppy and Handler Weekend is the largest pup and handler contest in the world! Join your fellow pups and handlers (and cheer on our own Indiana Puppy 2018, Pup Dragon as he competes for International Puppy!) at a completely rented out hotel with pool, bar and other ammenities! For full details and schedule, go to https://www.ipahw.com/