These are the event staff that worked tirelessly (and for free!) to bring you Indiana Pet, Pup & Trainer! Without these passionate people, this contest would not happen!
Producer - pup Spaz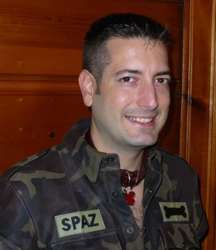 The Producer is the driving force behind the contest - they are the ultimate decision maker. They decide when, where, what and who is involved with the contest and are mostly behind the scenes greasing the wheels to ensure and exciting and fruitful event.
Pup Spaz is from Indianapolis, Indiana and has identified as a leather pup since 2009. Spaz can frequently be seen and heard around the community shooting pool and chasing squirrels, however Spaz now spends much of his free time traveling, educating and encouraging other pups and pup groups. Pup Spaz founded and is head instigator of Indy PAH, a regional pup group representing Indianapolis and greater state area, providing a social group with events for local pups to learn, play and share experiences with their community. Indy PAH was honored to be awarded Tri-State leather's Community Service Award for 2015. Spaz is also the owner / producer of the Indiana Pet, Pup and Trainer Contest and closely relates to the Mr. Friendly mission to end HIV stigma and is a PrEP advocate. Spaz was proud to be awarded and represent the first Tri-State pup title in 2014/15 and continues to share his unique personality and enthusiasm with his leather community.
---
Co-Instigators
These people worked tirelessly up to the event coordinating just about anything that makes the weekend so special!

soul aka Amy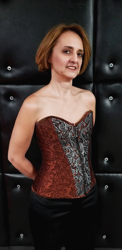 soul (_-soul-_) has been an active member of the Indianapolis kink community since 2015. She served as an IKS Board member for 4 terms, in the past. In addition, until just a few months ago, she served as Girl Friday, Head Mistress, or perhaps, Warden, of the local dungeon, subSpace Indy, since it opened. In that role, she has organized many events, both educational and social in nature. She also served as the liaison to local groups.
Amy is now holding events of her own at other local venues, including a Community Slosh each month. She is a supporting member of Indianapolis Leather Club and attends many local groups' events.
Amy's interest in BDSM lies mostly in kink play. As a bottom, she enjoys needle, impact and fire play, as well as device bondage with sensory aspects, and is always up for experimenting with new forms of play.
Jay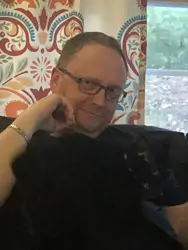 Jay resides in Greenwood, Indiana and identifies as a leatherman with a sadistic side. He is the owner of Indiana Leather Pride and assisting with Indiana Pet Pup and Trainer for 2022. He has been involved in the Indiana leather and kink communities since 2012. Jay previously served as President of IMAS, hosting events such as Red, Black, and Blue and Beat My Valentine. He teaches a power exchange 101 class with his slave Bookishee as well as a class on dungeon monitoring and safety. When not implementing stingy delights upon others, he can be found on a golf course or spending time with his slave.

---
Den Handler - Handler Blaise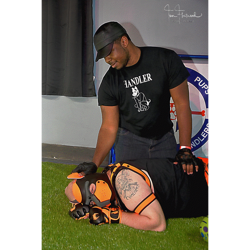 Like many other contests, we have a person assigned to chaperone our contestants, and help take care of any last minute issues. The Den Daddy/Mommy/Handler (whatever they wanna identify as!) will be there to assist the contestants in getting where they need to be when they need to be there, wearing what they need to wear, as well as providing last minute advice and behind-the-scenes support to those competing.
Blaise is a local handler within the Columbus Ohio region and a member of Titans Of The Midwest. He was introduced to the leather and pup scene over four years ago and has continues to fall further in love with the community.
You can normally find him tinkering at new ways to entertain the puppies or being chased by a horde of nibbling obsessed brats. In addition to pup play, his favorite kinks entail binding up puppies and subjecting them to a mixture of electro, tickles, and long rimming sessions. In his spare time, he enjoys either kicking ass while playing some video games. sniffing arm pits, and traveling to local events or visiting friends.
---
Volunteer Coordinator - Chuck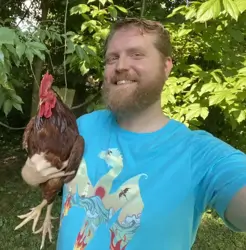 The Volunteer coordinator oversees making sure all volunteer positions are well defined and filled, along with troubleshooting any staffing issues before and during the contest. This position ensures the contest runs smoothly making sure all volunteers are where they need to be when they need to be there!
I am Impervious, you can call me Chuck. 😇
Chuck has been "privately practicing" kink for nearly ten years and identifies as a Service Top that enjoys delivering Rope, Impact, Fire/Wax, and reading to Littles. He's also indulging his Organization Fetish as a member of the IKS Board. You can always spot him at a kink event by looking for the smiling Ginger Giant in a kilt.
---
Tallymasters
The tallymaster(s) are responsible for the accurate tabulation of contestants scores, and are a line of defence to ensuring the integrety of the contest. They are also the first to know who the winners are...
pup Jaxon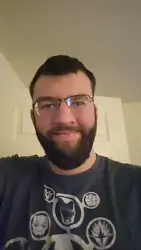 Pup Jaxon is an amazing pup!

Pup Aether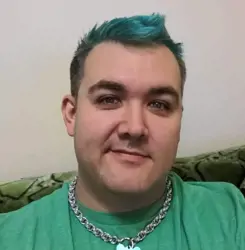 Bright-eyed and bushy tailed, Aether is a people-pup. When not moshing with others he can be found socializing, or performing tasks as any good service/guard pup does. Bringing the sensual side of fetish, this pup specializes in aftercare and is always ready for snuggles!
---
Judges Concierge - Bookishlee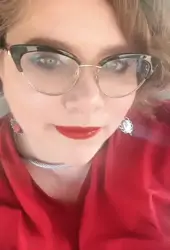 This person provides hospitality to the judges during the event weekend - or herds them as needed!

Bookishlee resides in Greenwood, Indiana with her Master (Jay). She has been active in the local community since 2015, beginning with National Leather Association (NLA). She has been in a power exchange dynamic with her Master since 2018 with involvement in the Indianapolis MAsT chapter. She and her Master teach "PE (Power Exchange) -101 Not Your Average Gym Class" and enjoy mentoring others within the community. Currently, she is focusing on starting Little Scouts Troop 317 in Indianapolis and familiarizing herself with the numerous educational materials and books offered by Indiana Leather Club. Bookishlee identifies as a glitter-adoring, leather-wearing Femme Little with a love of electroplay. When not attending or volunteering at local kink events, she can be found cuddling with her two pugs, a good book, and a cup of tea.
---
Emcee - Regina Bitch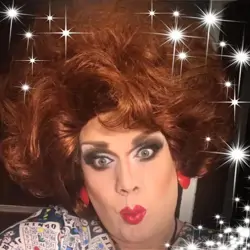 The Emcee is the master of ceremonies during the on-stage portion of the contest, engaging the audience and providing continuity to the stage presentations.
Regina Bitch has been performing for almost 17 years - with 10 or so local and city titles, including Miss Gay Indianapolis in 2010. Regina is currently the show director at Hi-Way Sports Bar in Franklin, Indiana where you can find us on Instagram under Hiwayhoneys.
Regina loves traveling to perform and meeting new entertainers, and enjoys helping with any charity's she can including the Bag Ladies and The Imperial Court. Regina considers herself a comedy queen and character impersonator - with a passion for making the audience laugh or remember a character they know from TV or movies. Much of her flair isn't for shy crowds - you may find she'll have you blushing!
---
ASL Interpreters
American Sign Language Interpreters provide communication access to the Deaf community to allow inclusion in the contest and its activities.
LilPonyBites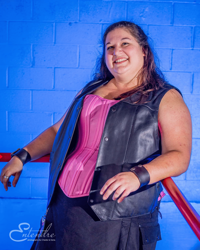 Welcome to this little pony part of the world. Beth (she/her) wholeheartedly joined the Leather, Fetish, and Kink community in 2012. She was eager to submerge herself in a submissive role she found herself in a D/s relationship. This experience taught her the basic do's and don'ts of that dynamic and found herself opening up her little pony self as well as adding to her identity. Being a submissive at heart, she has been adding to her switch tendencies, as well as exploring her newly discovered little brat side. Is there such a thing as a bratty pony!? Definitely. Beth enjoys going to the Farm to learn and train in Pony Play and teaching Pony Play at local events. She is a board member for Miami Valley Pets and Handlers, member of Tri-State Leather, Ohio Leather Alliance, and Women of Drummer. You can often find her indulging her fetish of cigars at her home bar or local favorite cigar shop. Beth enjoys learning and teaching American Sign Language. At many events, you can find Beth combining her passion for ASL and Leather through interpreting. She continually looks to serve and help grow her local Leather and Kink Community.
Rose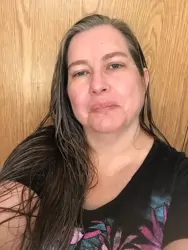 Rose is from the Indianapollis area. She entered the poly and kink life 10 years ago and has been evolving ever since. Starting s a submissive, she is now a switch with many identities and interests depending on her mood.
Rose started learning sign language as a child. With a growing love for both the language and the Deaf community, she recently returned to school for a degree in ASL & Deaf Studies. Due to illness, ASL was Rose's preferred mode of communication for a period of time. Now, that knowledge of ASL has become a connection within the local Indy community by helping provide access for communication and fellowship.
---
Community Fair Coordinator - Indiana Pet 2020, 21, 22..... Mona!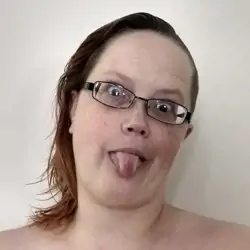 Our community fair coordinator helps bring together many of the diverse groups in our community to share opportunities with you to congregate with!

Polyamorous, Dominant bottom, and Leather identified feline, she attends events near and far from home in Franklin, Indiana. She has experienced a roller coaster of life being born with cystic fibrosis and receiving a double lung transplant in 2013. Favorite play can combine rope, rough-housing, rough body play, exchange of power, or biting; it is easier to find her out volunteering in the community, particularly: Indiana Leather Club, MAsT: Indianapolis, and the Indy rope scene. She is currently serving as-- Vice President for Indiana Leather Club; Co-Director for MAsT: Indianapolis; and chaotic lead Feline for Indy Macrame Hangouts. She enjoys helping people find their home in kink!