11:00 AM (Basement Pet Mats) Hay You, Pony Up! - Quit Stalling, & Embrace Pony Play with Unbridled Enthusiasm: - LilPonyBites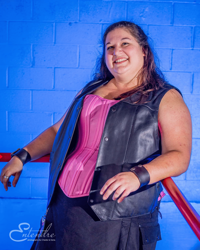 Hay you! Put on your horseshoes, get out of the barn, and get into the show ring. Pet play, specifically pony play can be intimidating. In this class, we will demystify some of the mane concepts of pony play including equipment, handing/training, safety/consent, and different types of pony play scenes. Do you want to know if you are a dressage pony, cart pony, hunter/jumper, or breeding stock? Are you an Arabian, Clydesdale, or Shetland pony? We will talk about how those labels within your pony identity can be reflected in your play. Once you learn about pony play, your neigh will turn into a yay!
About Beth:
Welcome to this little pony part of the world. Beth (she/her) wholeheartedly joined the Leather, Fetish, and Kink community in 2012. She was eager to submerge herself in a submissive role she found herself in a D/s relationship. This experience taught her the basic do's and don'ts of that dynamic and found herself opening up her little pony self as well as adding to her identity. Being a submissive at heart, she has been adding to her switch tendencies, as well as exploring her newly discovered little brat side. Is there such a thing as a bratty pony!? Definitely. Beth enjoys going to the Farm to learn and train in Pony Play and teaching Pony Play at local events. She is a board member for Miami Valley Pets and Handlers, member of Tri-State Leather, Ohio Leather Alliance, and Women of Drummer. You can often find her indulging her fetish of cigars at her home bar or local favorite cigar shop. Beth enjoys learning and teaching American Sign Language. At many events, you can find Beth combining her passion for ASL and Leather through interpreting. She continually looks to serve and help grow her local Leather and Kink Community.

11:00 AM (Main Room) Community Crown Jewels or Tiaras - Title Contests - pup Spaz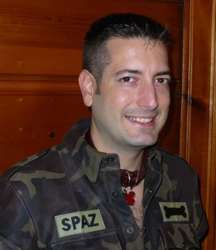 Fantastic times are had at title contests whether watching, helping, competing or just enjoying the gathering! This presentation provides a high-level overview of the many title contest events in our community, what they're all about and the ways expected and unexpected they have helped shape and bring us together! We'll explore some of the history of our contests, the various forms they take, how they work, different contest components and benefits and drawbacks of running for a title and what happens if you win. Title contests are a big corner (or cornerstone!) of our community, regardless of whether you've participated at one or not, you will end up with a better understanding of the similarities and differences between different titles and the role they play in our diverse community.
11:00 AM (Social Area) Bootblacking & Leather Care 101: - Cheekycherub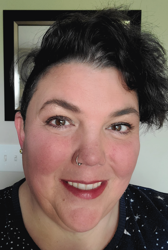 Ever wondered what Bootblacking is or just have some leather you'd like to learn to take care of yourself? Be prepared to get dirty in this hands-on class (if you have your own leather please feel free to bring it to work on) that will give you the basics of what you need to get started.
12:00 PM (Basement Spider Web) Needle Play Demo - josey_girl (FetLife)
Everything you need to know to start having fun with Needles! Come learn the do's and don'ts of getting stabby. We'll go over all the basics of play and play safety. Plus a few extra fun tips for a good time. There will be blood and giggles and tons of fun! ​
Josey is an experienced edge player with a passion for spreading the needle gospel. She helps run a local blood and needle group that focuses on educating others.
12:00 PM (Social Area) PE 101 – Not Your High School Gym Class! - Jay and Bookishlee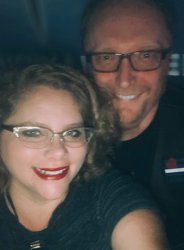 Join us for an introduction into power exchange dynamics. Master/slave, Dom/sub, Handler/pet, what do all these terms mean and how do they relate to power exchange? We will talk about what power exchange is, who can do it, and how to get started. Resources will be provided regarding groups within the local community to assist you on your power exchange journey. No uniforms required for this course – unless that's your thing.
Jay and Bookishlee have been in a power exchange dynamic for over three years. They consider themselves Master/slave and DaddyDom/littlegirl (yes, dynamics can overlap). Bookishlee has been a member of the local community for approximately five years and Jay for over ten years. Jay has served as President of IMAS, hosting both Beat My Valentine and Red, Black, and Blue. Both Jay and Bookishlee are members of the MAsT Indianapolis chapter and enjoy attending events in Indianapolis and throughout the Midwest.


4:00 PM (Basement Pet Mats) Rope for Humans and Pets - Mona
Mona, Indiana Pet 2020 - present rope 101 for humans and pets! We'll talk rope safty, basics, harness and ties!

4:00 PM (Basement Spider Web) Chain Fisting Demo - *The* Rabbi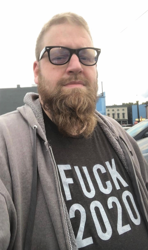 Yep, it's what it sounds like. How to do and how to do it safely. ASL interpetation available from the demo bottom on request!
Born to kink on 6/9, The Rabbi is a Sadistic Bratty Daddy Dom, and has been called the "Prince of the Pervertables," "The Pied Piper of Brats" and "The Carrot Top of Kink." He thinks that the last one was a compliment. He creates his own unique toys including ceiling fan paddles, lego nipple clamps, and a mop head flogger to name a few, selling them in his online store, SINagogueBDSM on Etsy (and Fetlife). He's electrocuted people with slinkys, broken all Ten Commandments (over some's ass), and hit people with everything including a literal kitchen sink. Currently, he's working on the first of two Master's Degrees to follow in the steps of the early psychologist pioneer, William Moulton Marston, who was the creator of DISC Theory (Dominance / Inducement / Submission / Compliance) and Wonder Woman, which was originally intended to bring BDSM to the masses in a digestible format. Find him on Fetlife as SolentGrn.
4:00 PM (Social Area) I don't give a damn about my "bad" reputation. - TK
In this round table type discussion. We will look at what a reputation is and why you need one, how to build one, and what to do if yours is bad. Vetting and general BDSM discussion involved as well. Although aimed at newbies for getting their foot in the door of what it is that we do. This class is for everyone and will have lots of useful information to use on your kink journey.
TK an active kinkster since 2014 came for the feet and stayed for the masochists. Experienced in impact and all things foot while being a Sadist and Hedonist. A pleasure seeker who enjoys sharing in new experiences with people. Has hosted events and munches and is elated to present for the community when possible.
5:00 PM (Basement Pet Mats) Pervertables - Cheekycherub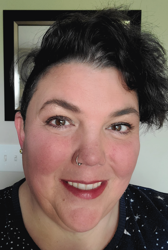 What is a pervertable? A pervertable is anything ordinary that you can use for kink/BDSM play. I will show you how and where to look for pervertables. I promise there is not anything that couldn't be made into a pervertable; bring something of your own and try to stump me. This class will include some hands-on and audience participation.
5:00 PM (Basement Spider Web) E-Stimulate The Senses - Pup Shock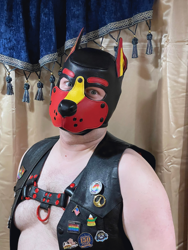 We're sure this isn't what Benjamin Franklin had in mind, but it's going to be FUN! If you enjoy pleasure OR pain this is the class that has it all! Both sensual and pain play that all body types can enjoy! (or not!) This class will introduce Electro Play and how it can be used on your favorite brat, or give your favorite pet the tickles and giggles they crave.
Pup Shock (He/Him/His) is a polyamorous switch with a bratty streak! He's been electrocuting others for fun for 10 years, and also enjoys putting his paws in others, locking them in restraints, and general pet play and snuggles. There's also something about… a yellow flag? Pup Shock constantly is looking for ways to grow and continue to explore the beautiful world of kink.
5:00 PM (Main Room) Polyamory 101: The Basics of Ethical Non-Monogamy - Switchy Woman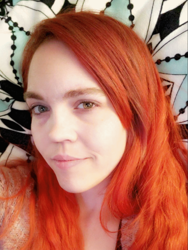 Whether you are curious about multi-partner relationships or have been exploring and practicing ethical non-monogamy for years, this discussion-based class is for everyone who resonates with the idea of loving without limits. We will cover terms and jargon, different ways of practicing ethical non-monogamy, common missteps, and resources to help you along in your personal poly journey.

Switchy_Woman729 has been exploring and practicing polamory for over 2 decades, giving her plenty of time to make stumbles and fumbles along the way. She now pulls from that experience to help guide and advise others to, hopefully, avoid those same missteps. She discovered the kink community approximately 2 years ago, and knew she had found her people. That enchanting journey inspired a drive to contribute and add to the growth of this community of wonderful weirdos. She currently is a member of the @subSpace_Indy volunteer leadership team and an Executive Mistress for FEMS Forever - Indy.