Producer - pup Spaz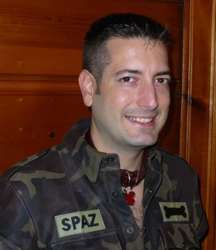 The Producer is the driving force behind the contest - they are the ultimate decision maker. They decide when, where, what and who is involved with the contest and are mostly behind the scenes greasing the wheels to ensure and exciting and fruitful event.
Pup Spaz is from Indianapolis, Indiana and has identified as a leather pup since 2009. Spaz can frequently be seen and heard around the community shooting pool and chasing squirrels, however Spaz now spends much of his free time traveling, educating and encouraging other pups and pup groups. Pup Spaz founded and is head instigator of Indy PAH, a regional pup group representing Indianapolis and greater state area, providing a social group with events for local pups to learn, play and share experiences with their community. Indy PAH was honored to be awarded Tri-State leather's Community Service Award for 2015. Spaz is also the owner / producer of the Indiana Pup and Trainer Contest and closely relates to the Mr. Friendly mission to end HIV stigma and is a PrEP advocate. Spaz was proud to be awarded and represent the first Tri-State pup title in 2014/15 and continues to share his unique personality and enthusiasm with his leather community.
Game Show Host - boy paul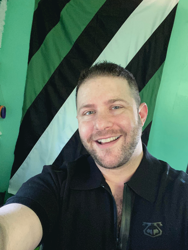 by paul is a leatherboy from Dayton Ohio who is big into heavy bondage and being of service. paul has been in the leather community for over 12 years and mixes his leather and kink with his love of game shows.

Education Coordinator - Pup Shock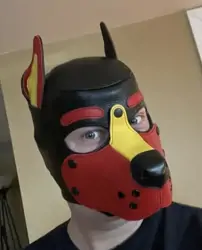 THe education coordinator works with the producer to coordinate and schedule an educational series relevant to the event.

Pup Shock (He/Him/His) is a polyamorous switch with a bratty streak! He's been electrocuting others for fun for 10 years, and also enjoys putting his paws in others, locking them in restraints, and general pet play and snuggles. There's also something about… a yellow flag? Pup Shock constantly is looking for ways to grow and continue to explore the beautiful world of kink.
Community Fair Coordinator - Pup Panda
Our community fair coordinator helps bring together many of the diverse groups in our community to share opportunities with you to congregate with!

Panda has been working hard to bring our community to you!

Vendor Coordinator/Outreach Fair Coordinator - soul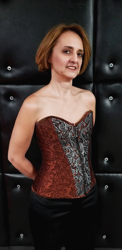 These are the people who find and schedule all the awesome kinky vendors whose assorted wares you spend your hard earned money on at the event. They also gather all the wonderful local, state and regional groups that are represented at the Outreach Fair.
soul has been involved in the Indianapolis kink scene since 2015. During that time she has served mutiple terms as an Indianapolis Kink Society Board member, and was key in the develo[ment and growth of subSpace Indy, the local dungeon. In those roles, she has produced educational, outreach, and social events. She currently hosts the Indy Community Slosh. soul served as a judge for the 2020 IPPTC contest, and has had a hand in making the Contest and Knot-A-Contest weekends happen ever since..
Amy's interest in BDSM lies mostly in kink play. As a bottom, she enjoys sharps, impact and fire play, as well as device bondage with sensory aspects, and is always up for experimenting with new forms of play.
Cigar Social Coordinator - Indiana Pet 2020, 21, 22..... Mona!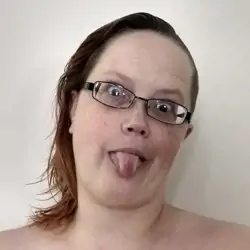 The Cigar Social Coordinator is responsible for organizing and coordinating all things related to the Cigar Social!

Polyamorous, Dominant bottom, and Leather identified feline, she attends events near and far from home in Franklin, Indiana. She has experienced a roller coaster of life being born with cystic fibrosis and receiving a double lung transplant in 2013. Favorite play can combine rope, rough-housing, rough body play, exchange of power, or biting; it is easier to find her out volunteering in the community, particularly: Indiana Leather Club, MAsT: Indianapolis, and the Indy rope scene. She is currently serving as-- Vice President for Indiana Leather Club; Co-Director for MAsT: Indianapolis; and chaotic lead Feline for Indy Macrame Hangouts. She enjoys helping people find their home in kink!